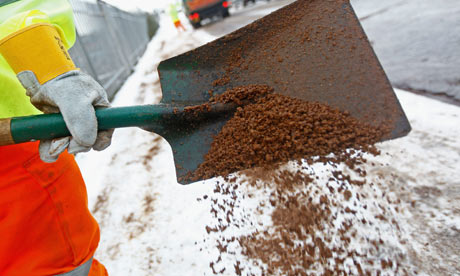 Local Fine Gael Minister Frances Fitzgerald has welcomed news that the Minister for Transport, Leo Varadkar, has allocated an additional €11,061 to South Dublin County Council in respect of their Winter Maintenance Grant. This additional funding means a total of €99,549 has been allocated to help keep roads clear across South County Dublin.
"I am delighted that South Dublin County Council received such a major increase in their Winter Maintenance Grant. The last two winters have been particularly harsh and that has had serious consequences for road users and the roads throughout our county. This winter, we will have an additional €99,000 to help with the cost of purchasing, storing and spreading salt during hazard driving conditions and to help repair roads damaged by ice and snow," explained Minister Fitzgerald.
"Nationwide, local authorities will have access to 60,000 tonnes of salt on top of the supplies purchased by the National Roads Authority. It is extremely important to invest in these measures to ensure that our roads are kept as safe as possible, should this winter bring another cold snap," continued Minister Fitzgerald.
"Last year the Council's Roads Department worked around the clock, gritting as many roads as possible within their resources. While we are all hoping that this year's winter will not be as cold, we need to plan ahead to ensure we have adequate salt supplies readily available to the Council's gritting crews," concluded Fitzgerald.